In 1837, Charles Lewis Tiffany founded his company in New York City where his store was soon acclaimed as the palace of jewels for its exceptional gemstones. Since then, Tiffany & Co. has become synonymous with elegance, innovative design, fine craftmanship and creative excellence. Much like the collections they draw inspiration from, Tiffany eyewear celebrates beautiful design and expert craftsmanship.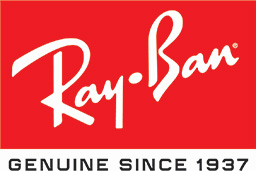 Timeless style, authenticity and freedom of expression are the core values of Ray-Ban, a leader in sun and prescription eyewear for generations. Since the introduction of the iconic Aviator model created for the aviators of the United States Army, Ray-Ban has been at the forefront of cultural change, becoming a symbol of self-expression, worn by celebrities and public figures all around the world.

Prada represents the best of Italian culture and tradition. It is one of the most innovative, prestigious and widely recognized brands in the fashion and luxury goods industries, with a keen attention to details and new trends. The Prada eyewear collection reflects this approach with unmistakable style, refined elegance and uncompromising quality.

Representing Ralph Lauren's iconic status as a designer recognized throughout the world, Polo Ralph Lauren reflects a celebrated vision of classic yet spirited American style for men and women. Timeless and authentic, Polo Ralph Lauren is the enduring symbol of a modern-day American lifestyle: easy, energetic, young and cool.

Oakley is one of the leading product design and sport performance brands in the world, chosen by world-class athletes to compete at the highest level possible. The holder of more than 850 patents, Oakley is also known for its innovative lens technologies, including PRIZMTM. Oakley extended its position as a sports eyewear brand into apparel and accessories, offering men's and women's product lines that appeal to sport performance, active and lifestyle consumers.
Follow The Link To Read Our
Covid-19 Information